Back in the day when I had a desk and a wacom I started an illustration about the current food system. I intended for it to be a 10 panel piece which was "read" from bottom to top. Starting with the extraction of oil and leading up to the removal of food waste.
See the full piece here: http://dhornbein.github.io/food/ (view from bottom to top)
It might still be considered a work in progress, thought the industrial food system might collapse before I finish it…
It starts with Oil: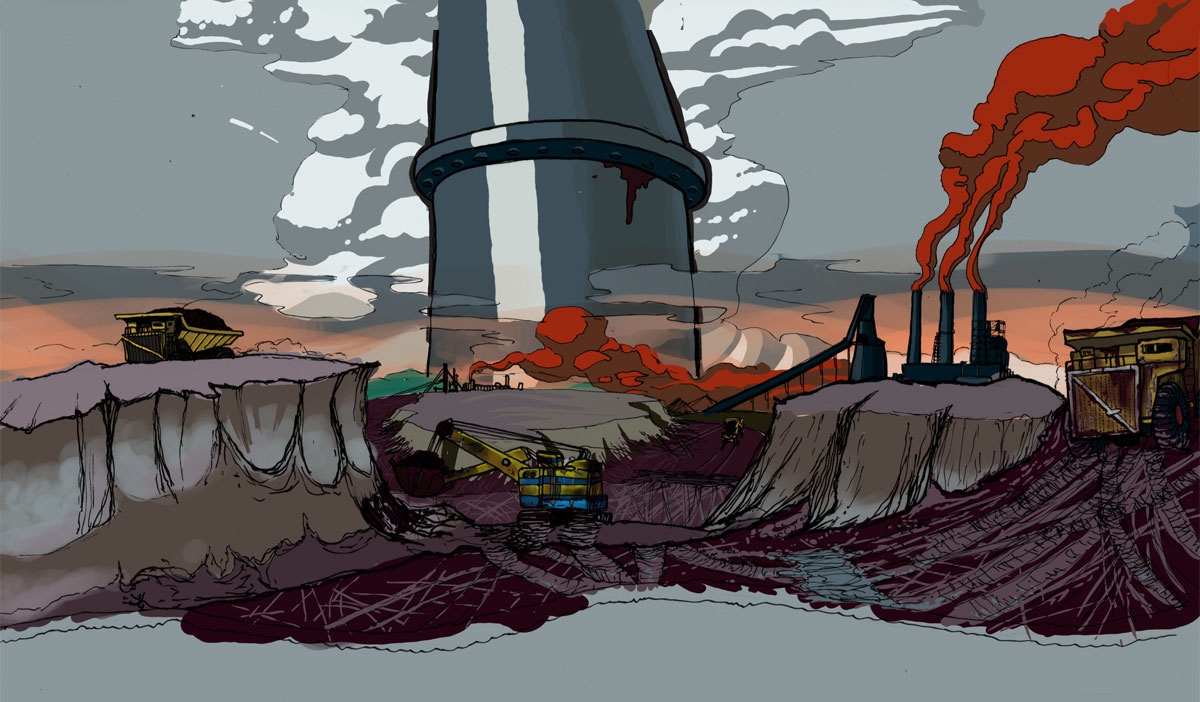 I modeled this illustration after the Tar Sands in Alberta Canada. Which is one of the most visceral and disgusting human endeavors, maybe ever.
The oil is then transported. This is an important step when we think about the impact of oil. Simply moving the stuff is dangerous.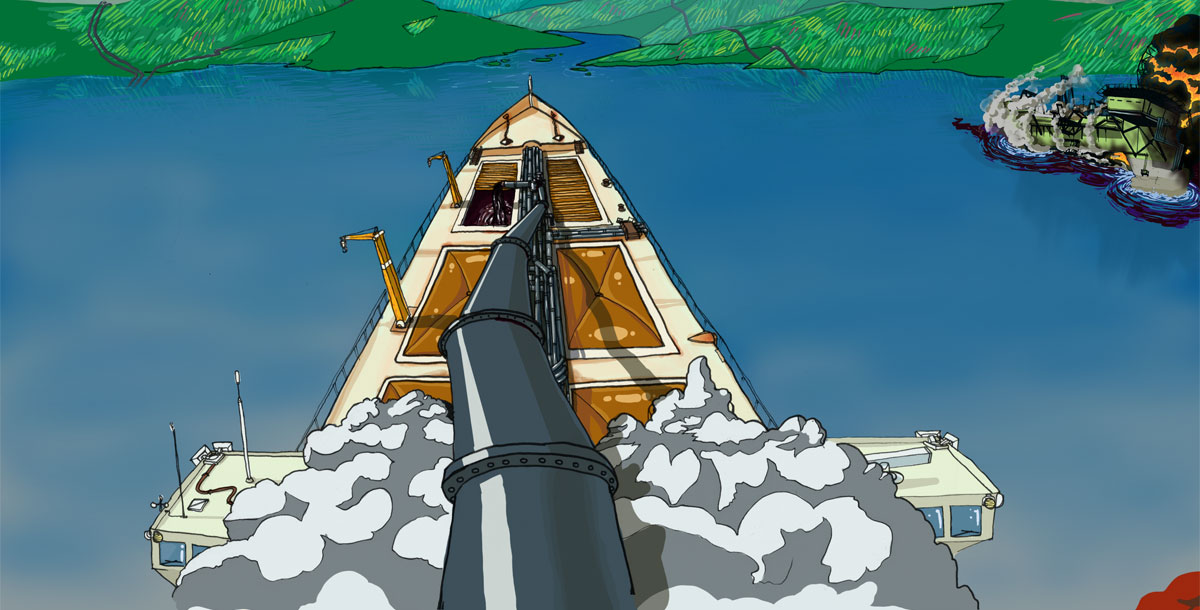 Be it by ship:
By pipeline:
Or by train:
I drew this in the wake of the Deep Water Horizon oil spill in 2010, which can been see to the right.
Next comes refinement: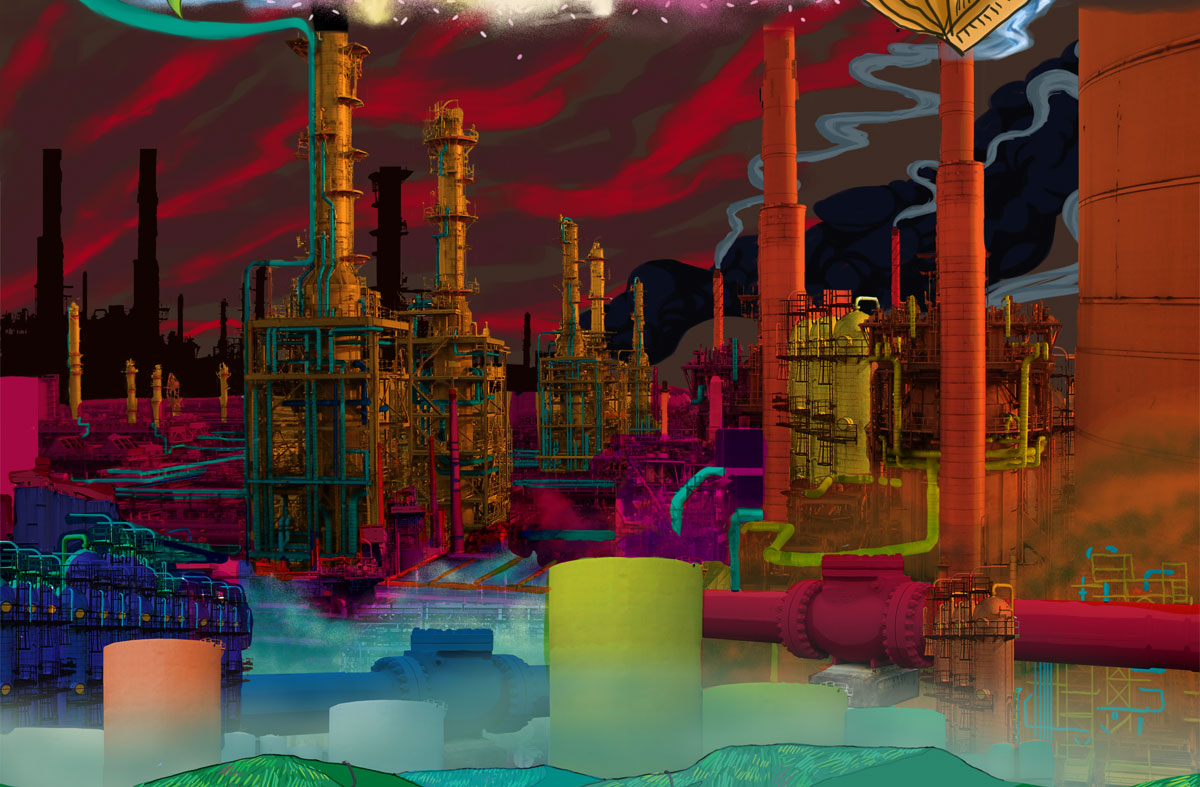 This is where we get the gasoline and slurry of petrol chemicals that allow us to perform large scale monocropping. When all these ingredients are put together you get, mostly, corn: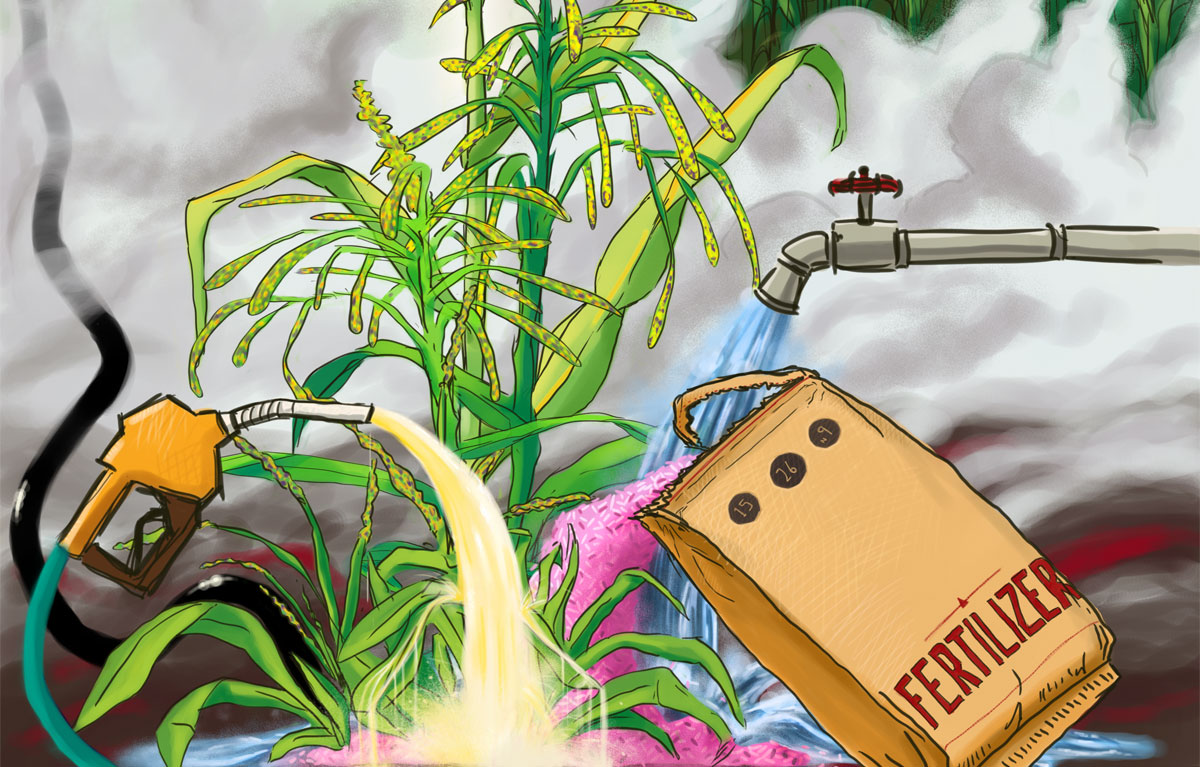 Which uses an incredible amount of water and other precious resources all while making heavy use of poisons: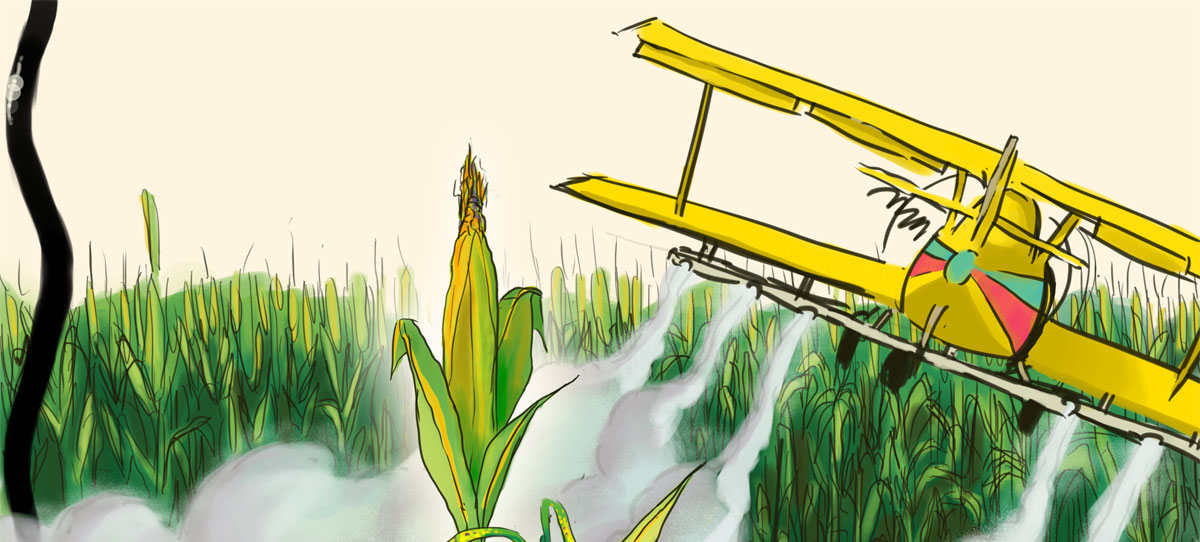 The unfinished panels then go through the distribution (i.e. burning of more fossil fuel), and sale of food. Which creates an enormous amount of waste from the farm (who can't sell ugly crops) all the way to our kitchen where much of our food rots, or develops unsightly blemishes and is thrown away.
The final frame then illustrates away, a mystical place where our trash (which consists in large part of organic food waste) is sent. The anaerobic breakdown of this organic matter creates methane, a powerful greenhouse gas.
The dream presentation of this work has the material costs on one side, the oil, water, space, and other resources spent creating commodity crops. The other side lists the corporations who participate in this act of ecocide.
Some day I hope to get back to this project or hand it off to someone else. If you are interested please contact me at hello@dhornbein.com